Current Show: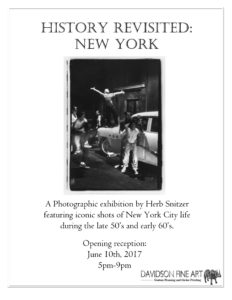 Past Shows:
September 10th 2016- October 5th 2016
Keep St. Pete Weird!
Keep St. Pete Weird is a Multimedia art show celebrating St. Pete and all its glorious and wonderful weirdness. Photo's of opening were taken by of Kevin Nodland, one of the artists featured in our show.
June 2016- July 2016
InStaPete: A Photographic Exhibition.
Inspired by Instagram, InStaPete featured the works of over 15 artists, photographers and Instagramers alike who's submitted photos were printed and stretched on canvas in house and were on display through July. During the opening reception, visitors where invited to vote for their favorite piece in the show and 8 winners were selected. Winners received prizes based on the amount of "heart" votes they had collected during the opening.
April 2016- May 2016
Come one, come all, to our Collage Carnivàle!
Featuring artwork by

Linda Roberts

and

Dee Perconti

.
Friends for 20 years, Dee and Linda's art smiles with a cacophony of colors in a mixture of media.
Dee's message of happiness vibrates through her brush, and the joyful jagged rips of the collaged paper she uses in her mixed media pieces. Influenced by color, fashion, and peace. Dee is also highly influenced by her favorite German Expressionist artist, Franz Marc and his joyful horses.
Linda's three-dimensional work will be highlighted in this exhibit, which ranges from bold geometric sculpture, to mosaic-ed mannequins. Recalling Mardi gras and Carnivàle, Linda's materials influence her designs, which range from brightly colored beads, mosaic tile and paper collage.
Follow the link below to see each artists interview by Natalie Velez / Bella Unica: